Helping You Resolve Problems Efficiently
Experience. Integrity. Impartiality.
Looking to avoid the costs and time involved in litigating a dispute in the courts? Need an independent set of eyes to peer review your litigation strategy or monitor your compliance with a consent decree? Let me bring my judgment, integrity, and nearly 40 years of experience as an environmental litigator to assist you.
I am Rob Olian and I started envADR after my retirement at the end of 2016 from Sidley Austin LLP, where I began practicing in 1977. At Sidley, I headed the Chicago Environmental practice group and was co-leader of the firm's national Environmental practice from 1994 until I retired. I served on the Executive Committee of the American College of Environmental Lawyers from 2015-2018 and am a Board member of the Chicago chapter of the Association for Conflict Resolution, was a member of the N.D. Ill. Trial Bar until retirement, and was listed in the top tier of Chambers USA's America's Leading Lawyers for Business and Best Lawyers in America when I was practicing law. Best Lawyers named me 2016 Lawyer of the Year for Chicago Litigation – Environmental and 2017 Lawyer of the Year for Chicago – Environmental. I remain listed for my environmental expertise is Who's Who Legal: Environment 2021, am recognized among leading mediators in the 2018, 2019 and 2020 editions of Who's Who Legal: Mediation, and received the 2020 Client Choice Award for excellence in client service in the Mediation category.
I have spoken about environmental mediation to numerous groups, including the ABA SEER, the Natural Resources Defense Council, the Chicago Bar Association, the Indianapolis Bar Association and the Association for Conflict Resolution.
A summary of my recent mediation experience is available upon request.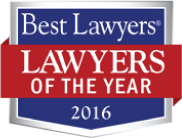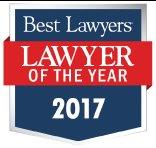 Professional Background
I joined Sidley Austin in 1977 and began practicing environmental law full-time shortly thereafter. Through the years, my practice moved from RCRA compliance to CERCLA to civil and criminal enforcement and ultimately to environmental tort litigation.
Educational Background
I graduated from Harvard College cum laude in Applied Mathematics (which is actually relevant for allocation matters!) in 1973 and received both my law degree from Harvard Law School and Masters in Public Policy from Harvard Kennedy School in 1977. I completed the 40-hour Certificate Program in Mediation Skills at Northwestern University in 2016.
References
References relevant to the matter for which you seek to retain me will be provided upon request.
"Robert Olian at envADR has 'an exemplary reputation in the market'. He provides invaluable assistance … in mediation and alternate dispute resolution…." Who's Who Legal 2018